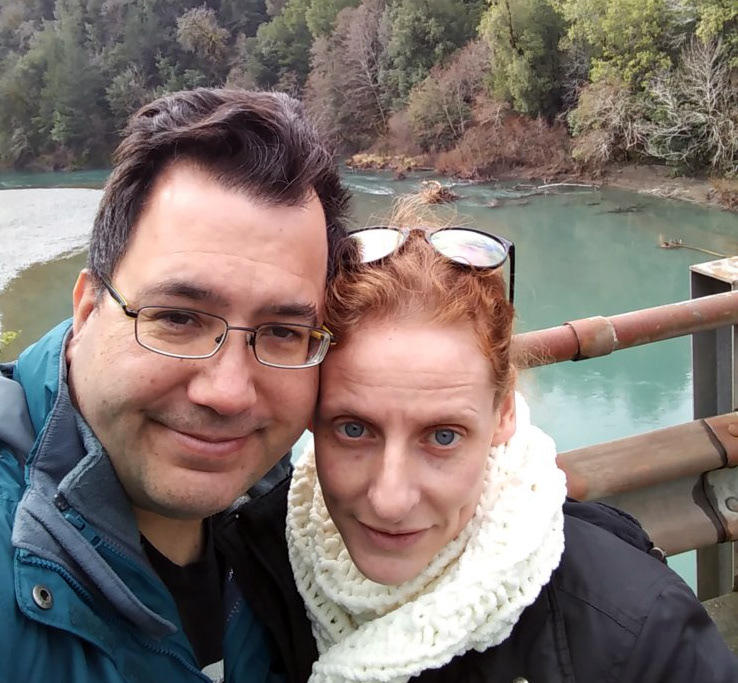 Hello! I'm Krislyn and I'm an artist living in Brookings Oregon. And, I'm Brian, the writer and story developer of our little team. We are working on two projects right now, a children's book we co-authored and a graphic novel.
Living on the coast our home is also near the forest, where nature combines austere cliff-sides with lush river valleys. The multiple hues of vibrancy and vistas give us endless inspiration for characters and their environments.
With our current projects we seek to share the beauty of nature even as we tell you the story.
Krislyn
I hope to encourage you to linger on my pictures with small details and beautiful colors. Many of my images begin with pencil drawings and I like to leave a little of the original lines. Looking closely at some landscapes you will see individual flowers, plants, and small animals. I like to think it all happens in the details.
In my illustrations, I like to show animals in a more natural style. I want to show them as they are but also acting out the story and being interesting individuals. In this way, I want to encourage a connection to the animal characters. It is my hope this connection will encourage caring and thoughtfulness towards animals and nature.
Brian
Brian is an eclectic writer of both fiction and non-fiction and he has worked on everything from novels to script writing to autumn poems. The Companion is his first project involving both illustrations and writing for children. 
In the past Brian's love for children has led him to spend endless hours working with after school programs also, for 10 years he worked as a YMCA counselor specializing in Kindergarten through 2nd grade kids. The Companion would be just one more way to connect with and introduce learning, understanding and a love of art and imagination to children.

---
Thank you for clicking the about page to learn a little about us. I hope you will enjoy the images we've shared. And maybe enticed you to help support our efforts.
Please consider offering to help with your support because it's support that makes creative projects happen!

The Companion

Anemone's World (working title)

You can support us by following along our creative journey on Instagram, by purchasing something on Krislyn's Redbubble page and purchasing the books when they are complete (details will follow).